Buying shirts online can be a scary proposition! Every seller uses a different brand shirt, and you can never really be sure of how the shirts will fit. Today I am going to explain more about the shirts I use in my shop and how you can find just the perfect size for you or your child.
For my shirts, I use Gildan brand for the Youth, Womens, and Mens sizes. I like this brand as I feel it holds the design really well, washes up nicely without much fuss, and stands up best over time. For the Toddler and Infant sizes I use Rabbit Skins. This brand also washes up well and holds up over time, and it's one of the best kids brands out there right now. I regularly stock all my sizes in 3 colors. Black, White, and Dark Heather Grey. I can pretty much do any design on any of these 3 colors.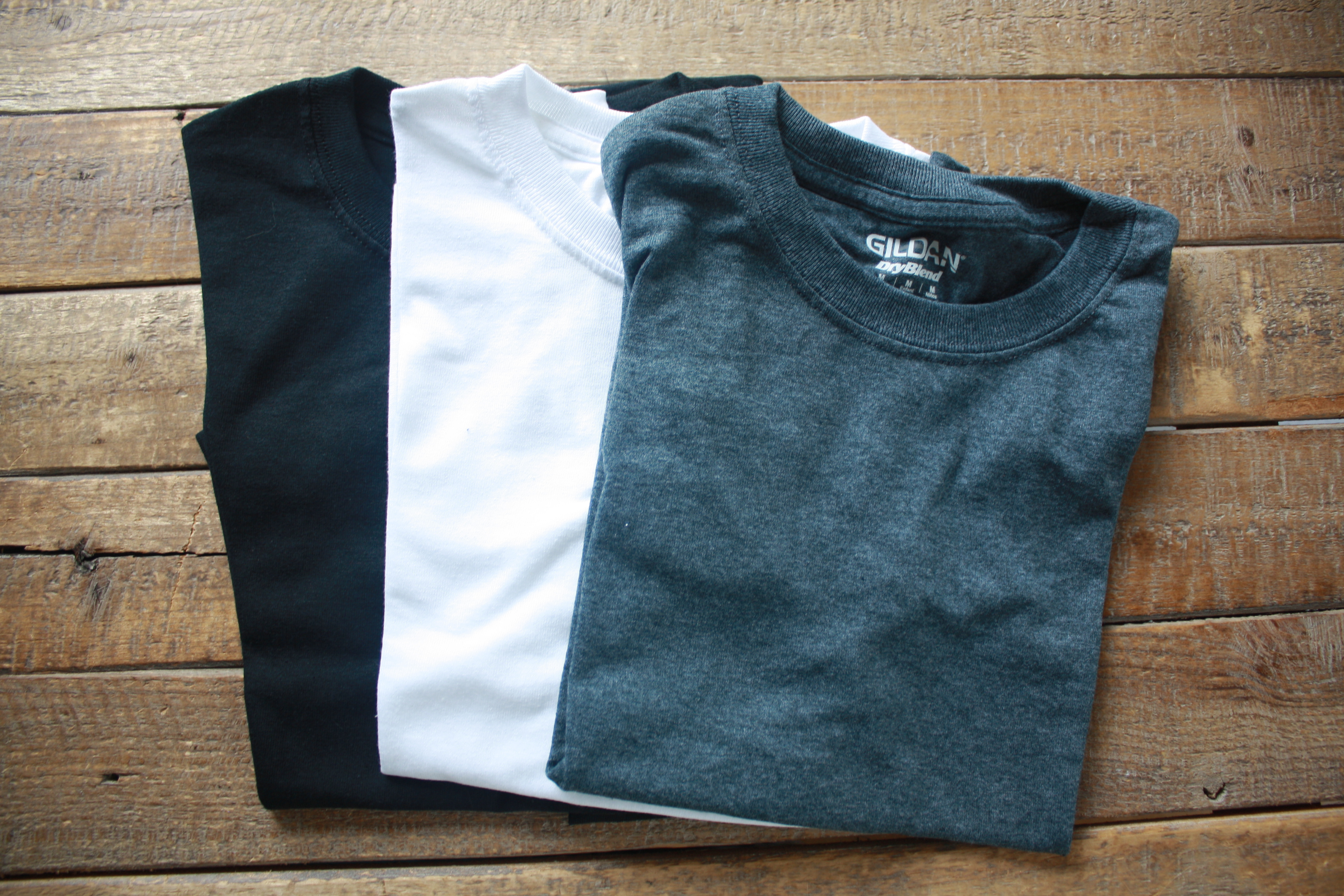 One thing to note is there is some variation in my dark heather grey shirts. The youth, womens, and mens sizes are all the same color as above. However, because I use a different brand for the toddler and infant shirts (Gildan does not do the dark heather grey in those sizes), the color is a bit darker on those sizes.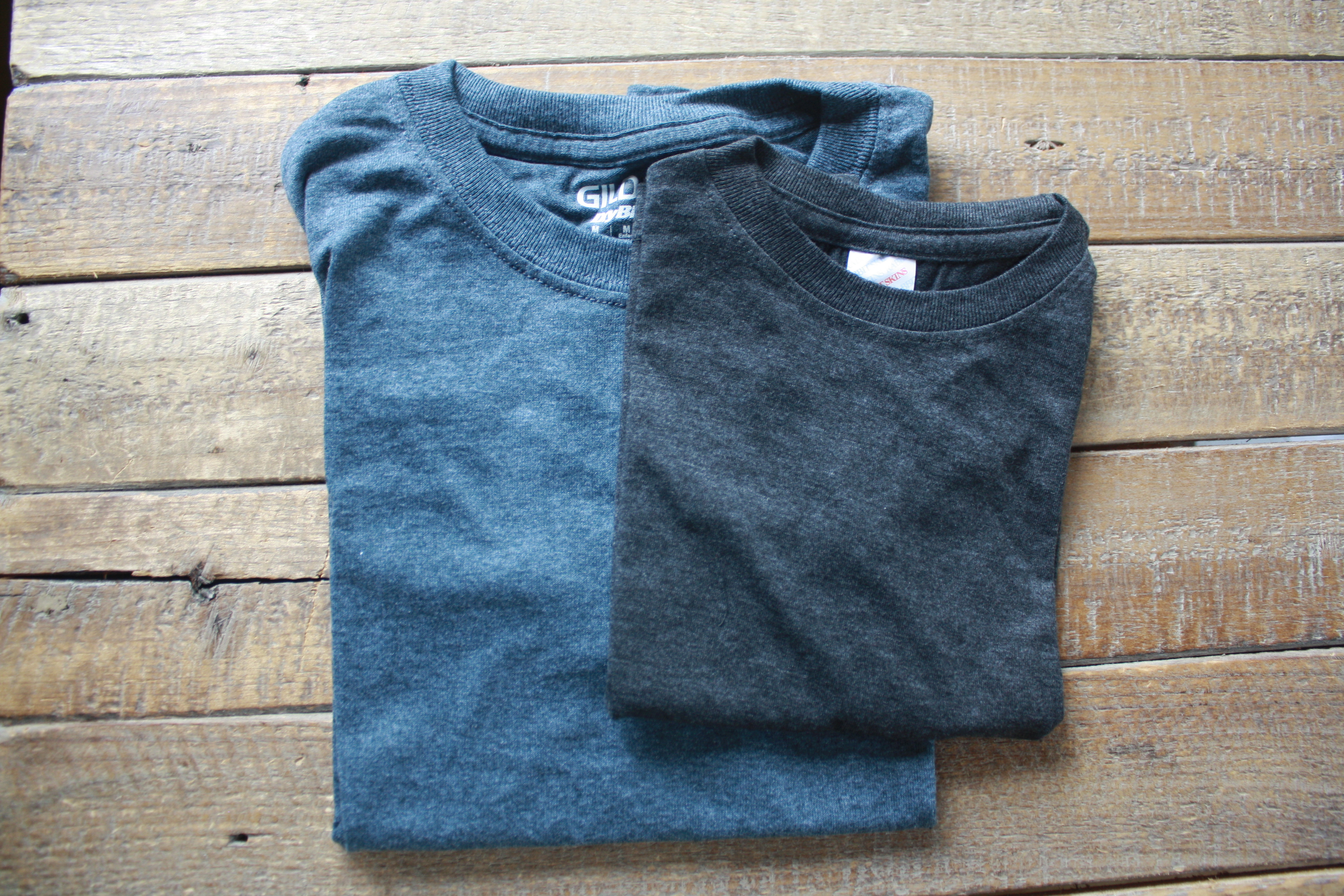 And also, the infant sizes in the dark heather grey is a one-piece, in the white and black the infant sizes are shirts. Again, Rabbit Skins only makes this dark heather grey in the one-piece style, not in a shirt style for infants.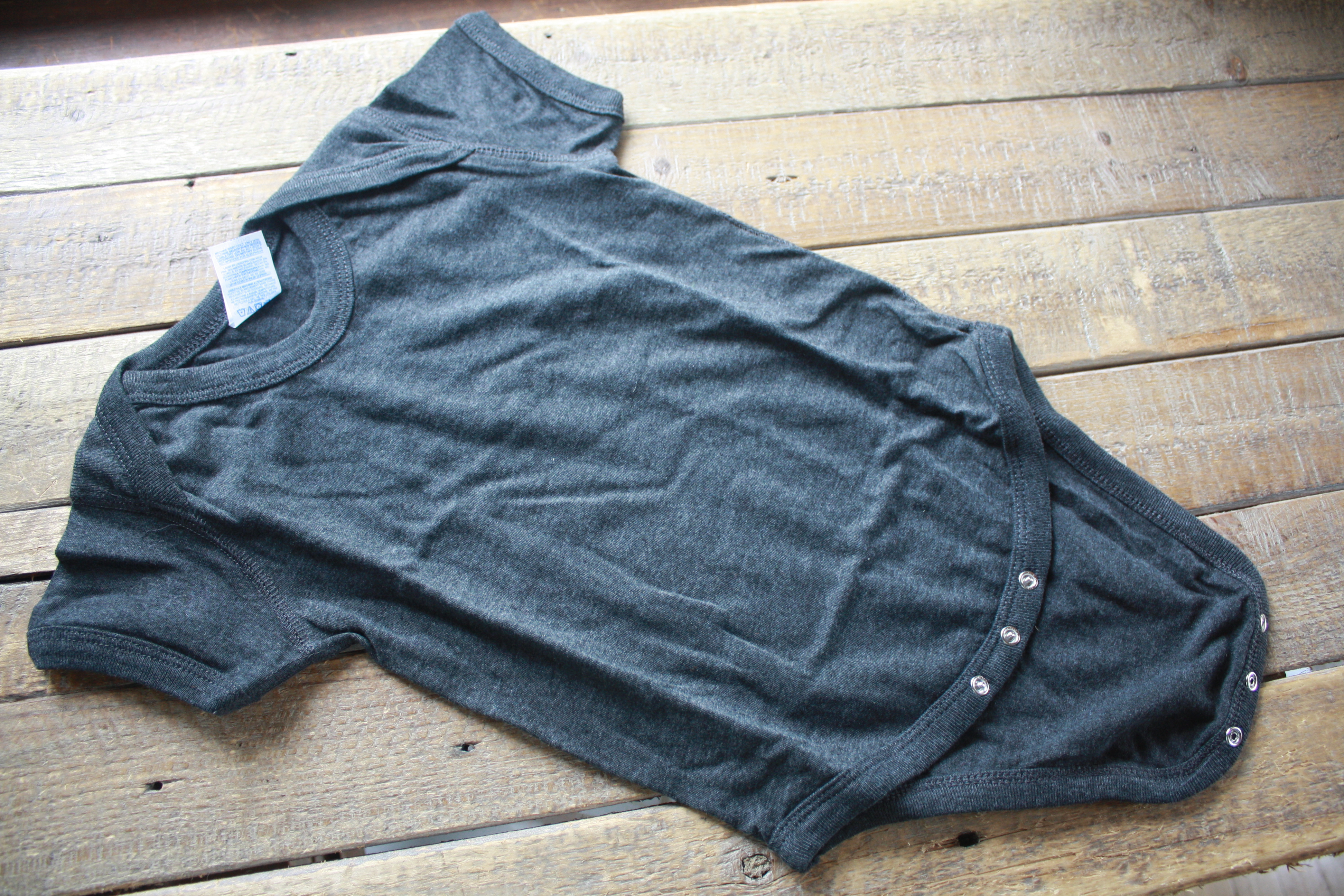 One question I get asked a lot is how the womens shirts are sizing-wise. My womens shirts have a feminine cut to them, the manufacturer specifically brands these as womens shirts. However, these are not the tighter, junior-style shirt that is popular right now. I used to use junior style shirts quite some time ago, but the tighter fit of that style shirt is not a good fit for women of all shapes and sizes. Personally I always had to purchase a size or two up with that style just to prevent the shirts from clinging to every bump on my body! The shirts I use now are more of a regular cut, one that we are used to seeing in the past. I think you'll find that you can just choose your regular size and be fine. I would say the majority of my buyers pick their regular size and I very rarely have complaints about sizing unless someone thought these were junior style shirts! Here is an example of the womens shirt laid out (this is a size small):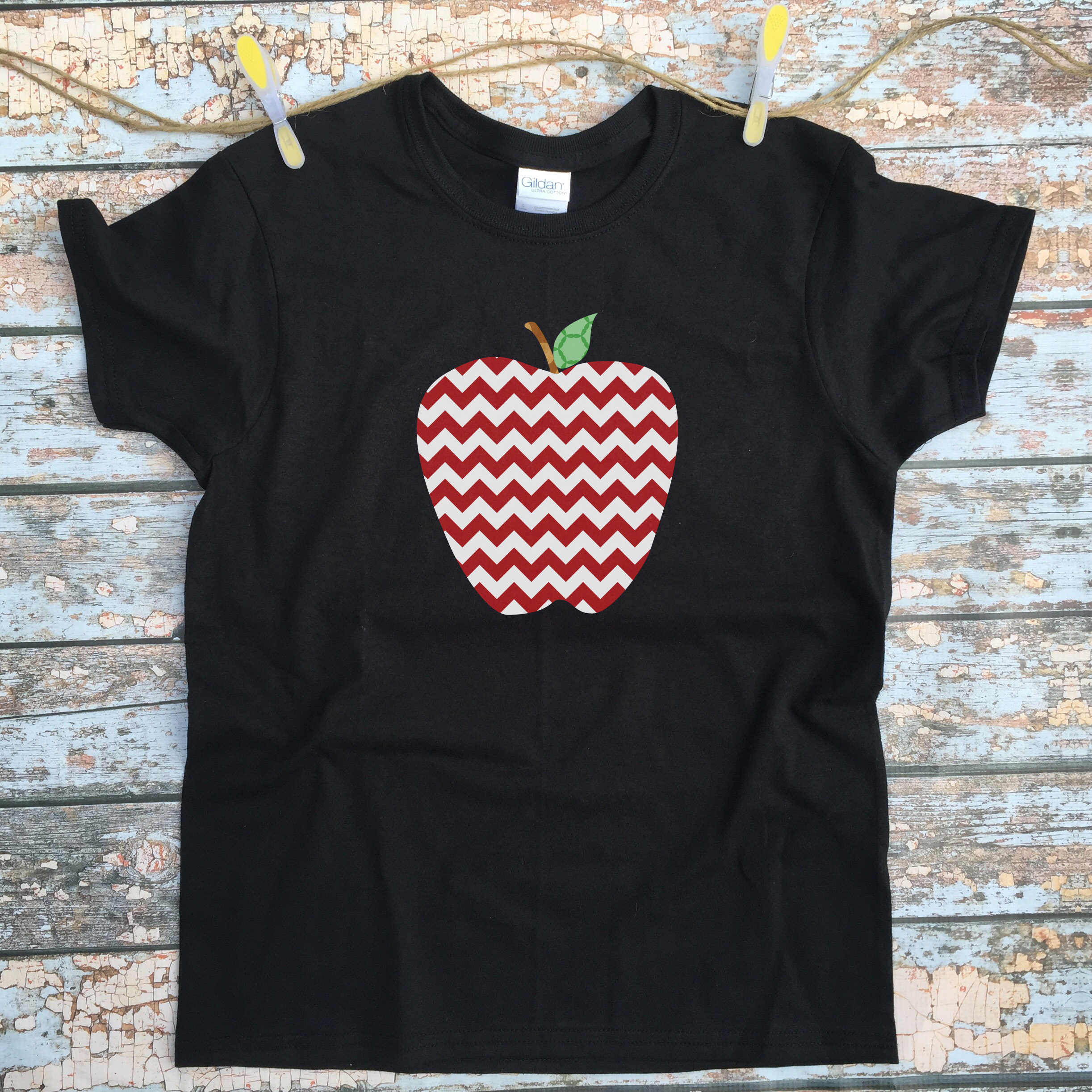 If you are still worried about sizing on the womens shirts, the mens shirts are actually a unisex, t-shirt style shirt. The mens shirts are also of a softer material then the womens shirts are, so they can be very comfortable and a bit looser on women.
But the best way to choose the right size is to make use of the size chart included in the shirt listings. Here is the chart: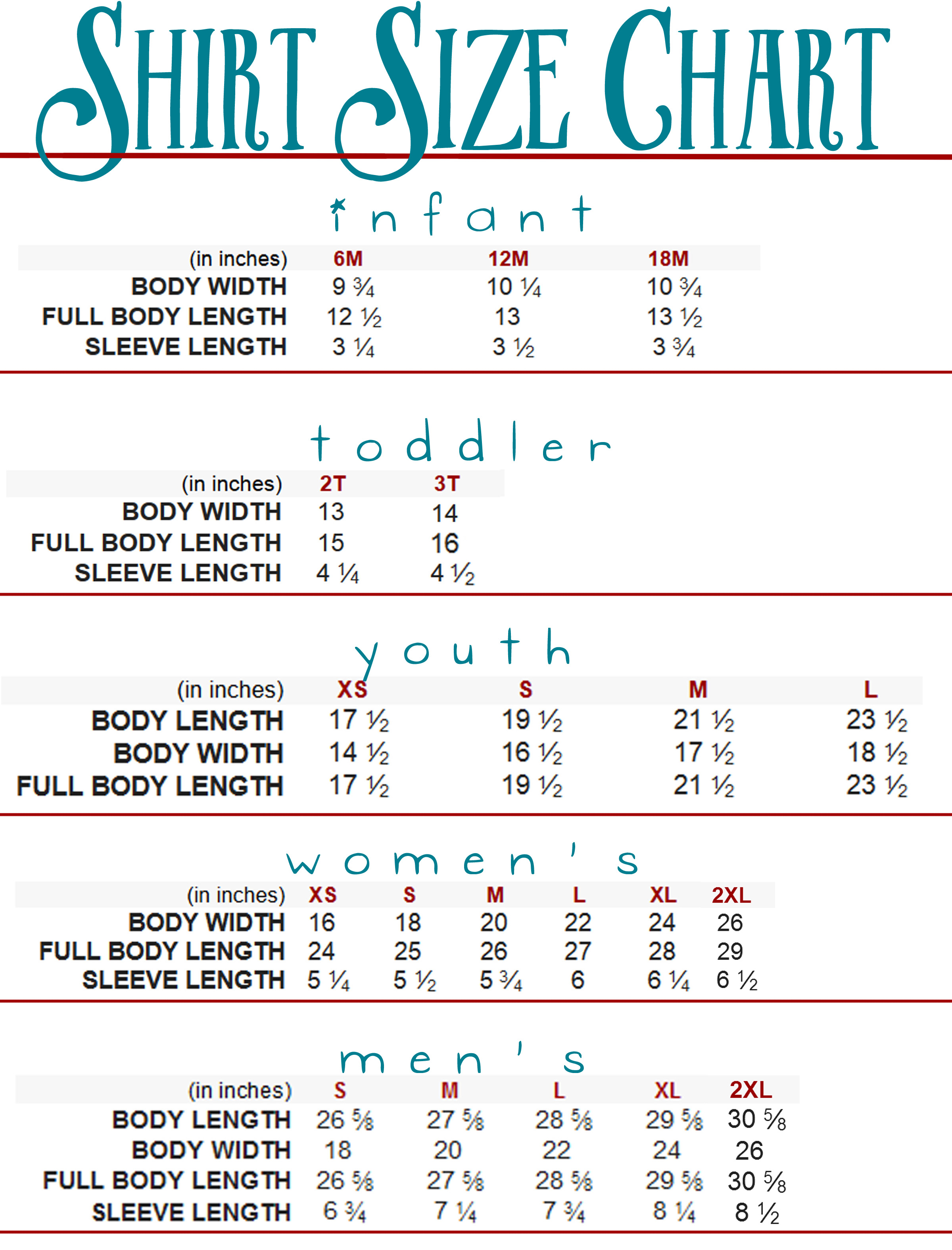 Using the size chart is really best for you and especially for your child. My son was always at least 2 sizes bigger then the "regular" sizes, so just choosing 3T when he was 3 would have never worked. The size chart above helps you figure out the best size without worrying about the size on the actual tag.
To use the chart best, take a t-shirt that fits the subject you are buying for really well. Lay it flat and measure the width.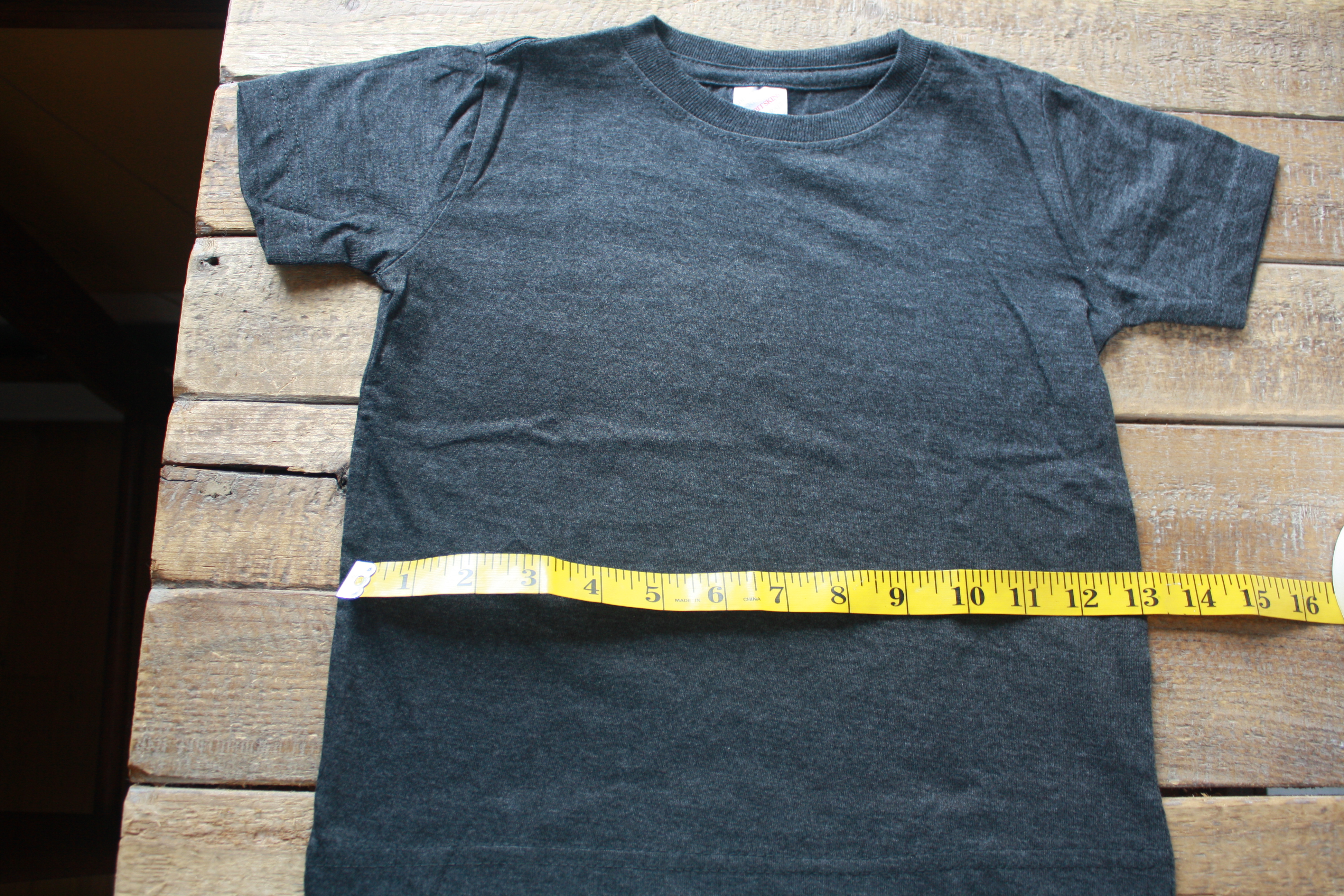 Take that measurement and compare it to the chart. You can see here that this shirt measures 13 inches, so it would be a 2T as compared to the chart. If your measurement falls in between two numbers, always go with the bigger size. You can also measure the length, but that number isn't as critical to the sizing of the shirt as the width is.
I hope this post helps you choose the right style and size shirt from my shop. As always if you have any questions, do not hesitate to contact me!
Happy sizing!
Rachel